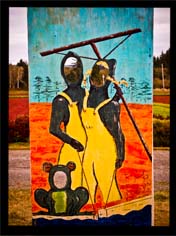 Cranberries are as American as apple pie – in fact, even more so! Long before the Pilgrims arrived in 1620, and before Lewis and Clark walked these parts a century ago, Native Americans combined crushed cranberries with dried deer meat and melted fat to make pemmican – a convenience food that would keep a long time.
Enjoy a cup of cranberry tea while you peruse our site. Welcome to the land of West Coast Cranberries.
For maps and area information, visit the Long Beach Peninsula Visitors Bureau.