Privacy
Pacific Coast Cranberry Museum takes your privacy very seriously.
We do not rent, sell, or share personal information about you with other people or non-affiliated companies except to provide information or services you've requested.
© & Credits
This site and all contents are © 2011 to present, Pacific Coast Cranberry Museum. All Rights Reserved.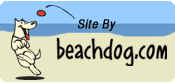 All logos and trademarks are acknowledged as belonging to their respective entities.
Site design & development by
beachdog.com, Inc